Healing Touch Massage & Body Work is there to assist you into reaching your own highest potential. Offering a wide range of modalities creates a unique experience for you with each session. It starts with you. What is it that you need? Healing Touch combines scientific technology with intuition creating a session that facilitates you to an awareness of your inner peace.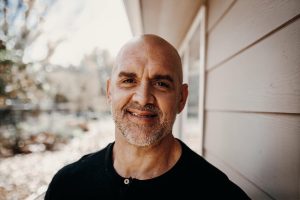 Hi I am Scott!
I have been helping people with their wellness since 2014. Over the years I have helped celebrities, seniors, youth and Olympic athletes, and everyone in between with their bodies. I have a very holistic, full body approach that focuses on long term mobility and wellness. Through bodywork and laser therapy I have helped with many different injuries and ailments including:
Morgellons disease
Gout
Migraines
Plantars Fasciitis
Arthritis
Tennis Elbow
ACL non-surgical tear
Carpal Tunnel
Acne
Swelling of lower extremities
Chronic pain
Deep bruising
Wound healing
Wrinkles and cosmetic lines
Deep knots and hard to release muscle tension
And more
I look forward to helping you feel whole, feel well and live with energy!
---
Tina and Healing Touch Therapeutic Massage
Tina Seay (pronounced 'see') has been offering her gift of touch since she was a child. She is an intuitive and energy oriented person who truly cares about health and wellness. She has a bachelor's degree in biology. Tina is certified from the Pacific College of Oriental Medicine. Tina also received certification in Touch for Health (TFH) which is a form of applied kinesiology, the science of muscle activation.
She is also trained in:
TuiNa: an ancient form of bodywork from China.
This form of therapy combines soft tissue manipulation, structural alignment and acupressure harmonizing providing balancing for the physical body and its energetic systems.
Circulatory Massage: a wonderful and relaxing massage that increases your circulation all the way to your inner core.
Thai Massage: an ancient form of oriental therapy that incorporates a lot of stretching, acupressure point work and reflexology. To have a true Thai experience with Tina, you wear loose clothing and the session takes place on a mat on the floor. However, she does incorporate Thai into her table sessions as well.
Hot Stone Therapy: a fabulous way to relax and get in tune with yourself. Stones are placed in different power points upon the body and allowed to rest while other stones are moved at various speeds over the body as well. Stones are used to facilitate pressure as well as warmth. It is a profound experience.
HARA: another ancient form of oriental therapy that concentrates on your abdominal region. This is recommended for people with lower back or hip problems, digestive disturbances and for anyone who is ready to let go of the past and old patterns. This form of therapy involves deep work in the abdominal region in rhythm with breathing. You allow 'release' at your own comfort level.
Reiki: Rei which means "God's Wisdom or the Higher Power" and Ki which is "life force energy."  Reiki is a simple, natural and safe method of spiritual healing and self-improvement that everyone can use. It's effectively helped virtually every known illness and malady and always creates a beneficial effect. It also works in conjunction with all other medical or therapeutic techniques to relieve side effects and promote recovery.