Gliffen
This user hasn't shared any biographical information
Posts by Gliffen

Welcome Shannon to The Connection!
I have gained a unique perspective on how habits play into creating our day to day existence. Every thought, feeling and action is creative energy we send out into the world. The more of the same kinds of thoughts, feelings and/or actions we send out, the more of the same that comes back into our lives. My program helps identify what your habitual thoughts, feeling and actions are, and helps you develop positive habits, so you can create a balanced and happy life.
Check out the events we have going on with Habits for Happiness for the rest of the month of August and September.
Introduction to Energy Work
August 30th
6:00-8:00pm.
270 Veronica Lane
Jackson, Wyoming
$35.00
Creative Healing and How to Manifest your Dreams
September 5th
5:30-8:30pm.
270 Veronica Lane
Jackson, Wyoming
$50.00
Reiki I  Certificate Class
September 14th
9:00 – 5:00pm.
270 Veronica Lane
Jackson, Wyoming
$110.00
Let's Talk About Love (open discussion)
Topic: Are your ideas of love hurting you?
September 20th
6:00-8:00pm.
by donation
Creating Healthy, Happy Habits
Bi-weekly Group Session
September 26th
6:00-7:30
270 Veronica Lane
$15.00 per session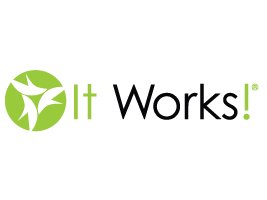 Get Pumped Jackson for It Works! Global's
One Team One Mission: Don't Stop the Party!
We've partied our way through Freedom 2013 Conference and Bootcamps in Dallas & Atlanta and now we're bringing the party to you! Join It Works!  Director of Marketing Pam Sowder, Presidential Diamonds Debbie and Dave Sasek, and other top distributors for this ONE-NIGHT-ONLY event. This is your opportunity to take your business to a Whole 'Notha Level in 2013 by learning new It Works! business strategies, networking, and even getting your wrap on!
Join the party in Jackson!
When: Thursday, August 15, 2013
6:00 – 9:00 pm
Where: Teton Mountain Lodge
3385 Cody Lane Teton Village, WY 83025
Itinerary:
6-7 p.m. Registration
7-8 p.m. Opportunity Presentation
8-9 p.m. Open Networking
Wear your It Works! Colors: Black, Green & Bling!

Distributors: $15   | Guests are Free
Tickets are non-transferrable and are non-refundable
Eventbrite: One Team One Mission: Don't Stop the Party! – Pay for your Ticket here & share your event with friends!

I'm writing this post for all of my past, present and future massage clients who are visiting Jackson Hole, WY and are forever making the same mistake. People often ask me, "what do you hear most from your clients?" The response is undoubtedly one of two things, the pertinent one being: why didn't I get a massage at the beginning of my trip?
This little article should put to rest this phenomenon so people don't rue their decisions and regret waiting until the end of their trip to Jackson Hole to get a massage.
We know why you're here. People make a trip to Jackson Hole for one thing: an action and adventure filled vacation.  Jackson is the home of the weekend warrior. Vacationers arrive daily to push it hard on the mountain for 4 days without having skied since their ski trip last year, to do a 15 mile hike at altitude on a 30 degree incline, both ways, when the longest hike they make is from the parking lot to the grocery store, to ride horses on an 8 day pack trip when they haven't ridden since they were 12, you get the idea. I see it all the time. Let me pose this bit of advice to you: if you get a massage when you first arrive in Jackson Hole you are giving yourself a huge advantage that will affect your entire adventure here.
Let me explain. When you get a massage when you first arrive you are addressing the issues and chronic problem areas that plague you in your day to day life and are thereby beginning the healing process. You are also relieving any tension, stress and muscle stiffness from travel. Both of these will inhibit your performance in your eagerly anticipated activity. Muscle tension, "knots," and shortness diminish your strength. Massage increases oxygenation of your cells which helps you to acclimate to Jackson's high altitude. It enhances performance and endurance. Equally as important, a massage at the beginning of your trip decreases your chance of injury. It's hard to imagine a bigger bummer than blowing out a knee on the first morning of your ski vacation. Most importantly, in my opinion ;), I believe I hear this from my clients because they realize that they want to come back to me for another treatment, but can't because they're flying home in the morning. I hear this time and time again. I understand that you probably would never have thought that you'd find a life changing therapy session on your trip to Jackson Hole, but I tell you – it happens.
Don't be the majority of people who wait until the last day or two of their vacation to receive their massage and pine forever more for another session. Save yourself a world of hurt and get a massage first and then after you've played hard and are sore. I promise, you'll thank me for it!
Check out the website and book your appointment: http://connectionjh.com/bliss-bodywork/
Please "like" us on facebook: https://www.facebook.com/pages/Bliss-Bodywork/229204917124607?ref=hl