Archive for
August, 2013

Welcome Shannon to The Connection!
I have gained a unique perspective on how habits play into creating our day to day existence. Every thought, feeling and action is creative energy we send out into the world. The more of the same kinds of thoughts, feelings and/or actions we send out, the more of the same that comes back into our lives. My program helps identify what your habitual thoughts, feeling and actions are, and helps you develop positive habits, so you can create a balanced and happy life.
Check out the events we have going on with Habits for Happiness for the rest of the month of August and September.
Introduction to Energy Work
August 30th
6:00-8:00pm.
270 Veronica Lane
Jackson, Wyoming
$35.00
Creative Healing and How to Manifest your Dreams
September 5th
5:30-8:30pm.
270 Veronica Lane
Jackson, Wyoming
$50.00
Reiki I  Certificate Class
September 14th
9:00 – 5:00pm.
270 Veronica Lane
Jackson, Wyoming
$110.00
Let's Talk About Love (open discussion)
Topic: Are your ideas of love hurting you?
September 20th
6:00-8:00pm.
by donation
Creating Healthy, Happy Habits
Bi-weekly Group Session
September 26th
6:00-7:30
270 Veronica Lane
$15.00 per session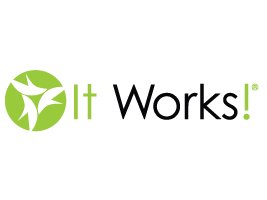 Get Pumped Jackson for It Works! Global's
One Team One Mission: Don't Stop the Party!
We've partied our way through Freedom 2013 Conference and Bootcamps in Dallas & Atlanta and now we're bringing the party to you! Join It Works!  Director of Marketing Pam Sowder, Presidential Diamonds Debbie and Dave Sasek, and other top distributors for this ONE-NIGHT-ONLY event. This is your opportunity to take your business to a Whole 'Notha Level in 2013 by learning new It Works! business strategies, networking, and even getting your wrap on!
Join the party in Jackson!
When: Thursday, August 15, 2013
6:00 – 9:00 pm
Where: Teton Mountain Lodge
3385 Cody Lane Teton Village, WY 83025
Itinerary:
6-7 p.m. Registration
7-8 p.m. Opportunity Presentation
8-9 p.m. Open Networking
Wear your It Works! Colors: Black, Green & Bling!

Distributors: $15   | Guests are Free
Tickets are non-transferrable and are non-refundable
Eventbrite: One Team One Mission: Don't Stop the Party! – Pay for your Ticket here & share your event with friends!